AGRO ARCA - idea, creation, innovation, commercialization ...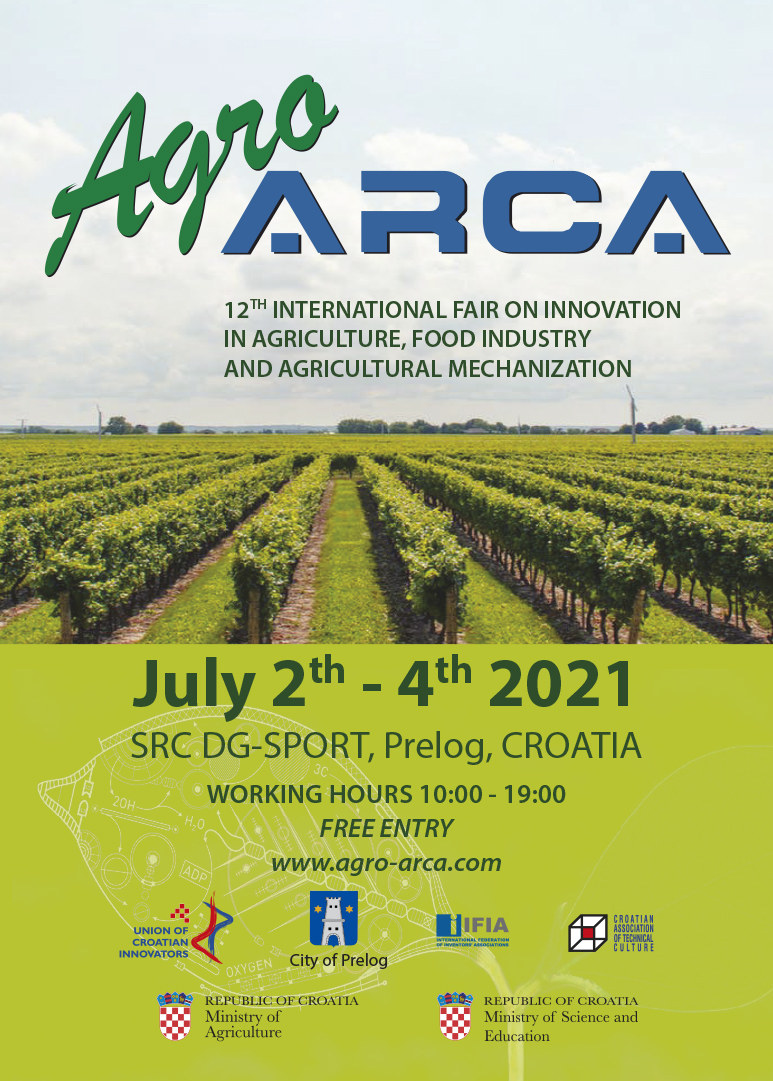 The 12th International Fair on Innovation in Agriculture, Food Industry and Agricultural Machinery AGRO ARCA 2021 will be held July 2-4, 2021 in the Town of Prelog , organised by the Union of Croatian Innovators and the town government of Prelog.
With all the epidemiological measures in place, DG-SPORT Sports and Recreation Centre in Prelog will be the venue for the exhibition of a large number of innovations, showing the creativity of individuals, corporate teams, members of the academic community, students of various age groups and inventors from other society's subgroups.
Year after year AGRO ARCA gives special attention to innovation in agriculture, because it improves the competitiveness of food production and processing and leads us toward green and energy efficient agriculture.
In addition to innovations in agriculture food industry and agricultural machinery, local family-run and agritourist farms in Međimurje and the surroundings will be given the opportunity to present their produce.